Learn Spanish

Choose the course that suits you best
Make the most of
the UPC's agreements with Catalan universities
and take Spanish courses at their language schools at the same price as their members.
If you're new to the UPC, you might also be interested in the language and cultural reception activities and Catalan courses for beginners in the 2018-2019 Hola! Programme.
ECTS credit recognition for languages
In accordance with the Academic Regulations for Bachelor's and Master's Degrees for the 2017-2018 academic year, up to a maximum of 6 credits may be recognised for languages. Regardless of the number of credits stated by the issuing body on the certificate, the UPC recognises 1 ECTS credit for every 25 hours of the course passed.
Face-to-face Spanish courses
Consult the courses offered by each university and choose the option that suits you best.
UAB Idiomes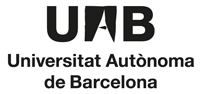 Identify yourself as a member of the UPC with your card or your enrolment form when you register and you will be eligible for UAB member prices. UAB Idiomes offers you Spanish courses through the university language service, on the Bellaterra Campus, and through UAB Idiomes-Barcelona, at its language school in the Casa Convalescència (Sant Pau premises), in Barcelona.

Contact: sllengues.info@uab.cat

Estudios Hispánicos UB
Identify yourself as a member of the UPC when you register and you will be eligible for UB student discounts. The UB offers Spanish courses at its schools on the Campus Sud, in the Zona Universitària on the Diagonal and in the centre of Barcelona.

Contact: eh.informacion@ub.edu

Centre d'Idiomes Moderns UOC

Enter the code UPCID10UOC when you register and you will get the 10% discount that the UOC is offering members of the UPC who register for its Spanish courses. All courses at the UOC are taught online.


Contact:
form
Idiomes UPF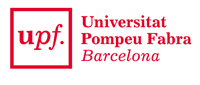 Identify yourself as a member of the UPC when you fill in the online form to register for Spanish Program courses and you will be given the same conditions as members of the UPF. Idiomes UPF offers three-month Spanish courses at all levels, as well as specific workshops, on the UPF's Ciutadella Campus.

Contact: idiomes@upf.edu

Online Spanish courses
At Catalan universities with which there are agreements.
UAB Idiomes
Levels: A1-C1
Approx. fees: €106/level
s.llengues.info@uab.cat
More information