23rd October: Barcelona International Community Day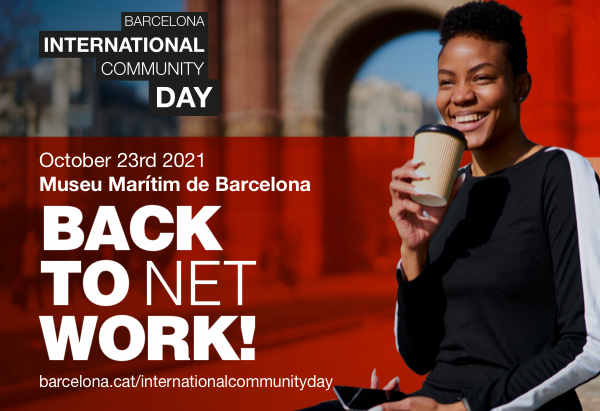 Every year in Barcelona there is a "Barcelona International Community Day", an event/fair with stands of services, activities, associations, etc. addressed to its international community.
This year the event will take place PRESENTIALLY on  October 23rd, 2021.
It is aimed at the international community of Barcelona and people interested in the international talent of the city.
It has a programme with different activities: stands, workshops, meet & share, on-site meetings...
More information
You can check its web page:
www.barcelona.cat/internationalcommunityday
Cost
Free entrance. No fee. Gratis.
How can I attend? Registration
Registration is mandatory to attend. Please register on the virtual platform here:
https://bicd.copernic.tech/bicd_2021?lang=en
to have free access to all activities and to contact other members of the international community.