Learn Spanish

Make the most of the UPC's agreements with the language schools of the UAB, the UB and the UOCand take Spanish courses at the same price as members of those universities.


If you have just arrived at the UPC, you'll also be interested in the cultural and language reception activities and the Catalan courses for beginners in the Hola! programme.


ECTS credit recognition for languages
In accordance with the academic regulations, bachelor's degree mobility students can have up to a maximum of 6 ECTS credits recognised for languages. Regardless of the number of credits stated on the university language school certificates, the UPC recognises 1 ECTS credit per 25 hours of the course passed during the bachelor's degree
Consult the universities' courses and choose the one that best meets your needs.
UAB Idiomes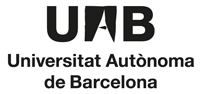 The fee for the live online general Spanish course lasting 60 hours (A2–B1.1) is €523 (including administrative fees).


Identify yourself as a UPC member with your student card or enrolment form when you enrol in a language course and you will be eligible for UAB member fees (20% less than the fees for non-members)..


Face-to-face, online and live online courses through the Language Service, on the Bellaterra Campus.


Estudios Hispánicos UB


The reduced fee for the face-to-face general Spanish course lasting 40 hours (A1–C2) is €509,40€. Start: 12 September 2022.


Identify yourself as a member of the UPC with your UPC card or enrolment form when you register and you will be given a reduced fee—the same fee as members of the UB.


Estudios Hispánicos offers Spanish courses at its schools in Zona Universitària and the centre of Barcelona.


Centre d'Idiomes Moderns UOC



The fee for each semester-long A1.1 and A1.2 course is €245. The courses are 100% online. Start: 15 September 2022.


Use the code UPCID10UOC when you enrol in a course to get a 10% discount.