Grammar
Online writing lab at Purdue University
Parallelism and verb tenses from the
Online Writing Lab at Purdue University in the USA
. This website has self-help grammar and punctuation lessons for non-English speaking writers. Some of them are relevant to writers of research papers and other professional documents.
Our recommendations:
Parallelism: You need to write lists (inside sentences or bulleted) in parallel form in English. Otherwise readers are confused.
Examples of grammar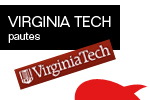 Grammar through engineering examples from Virginia Tech
. Here, grammar is taught in a way that's worthy of a busy engineering researcher's attention—it's completely relevant to your writing. From Michael Alley.
Technical writing of non-native English speakers
Common grammar problems
in the technical writing of non-native English speakers are discussed in the
Mayfield Handbook of Technical and Scientific Writing
.