Virtual services and support
The Language and Terminology Service will continue to provide virtual services and support to users during the exceptional period due to COVID-19.
Face-to-face teaching activities are suspended in accordance with the directives issued by the UPC.
Virtual office hours: from Monday to Friday from 9 a.m. to 2 p.m.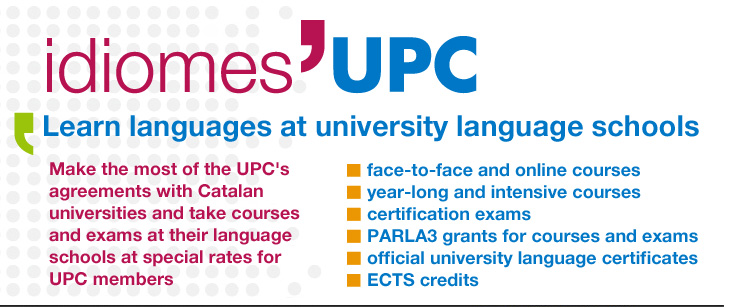 2019-2020 academic year Catalan courses

Face-to face and online Spanish courses